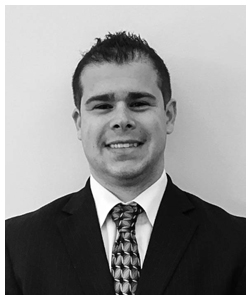 Jeremy M. Nevel was admitted to the Illinois Bar in 2016 after graduating and receiving his Juris Doctor from The John Marshall Law School in 2015. Prior to graduating from John Marshall, Mr. Nevel received undergraduate degrees in Criminal Justice and Political Science from Indiana University.
During law school, Mr. Nevel worked as a Workers' Compensation clerk at Strom & Associates. After law school, Mr. Nevel worked as a Document Review Attorney at Kroll Ontrack and then as a Workers' Compensation Defense Attorney at Spiegel & Cahill, P.C. for employers and insurance carriers. Mr. Nevel currently concentrates his practice in the areas of real estate, bankruptcy, and foreclosure defense law.
Jeremy is a member of the Illinois State Bar Association, the Chicago Bar Association, and the Decalogue Society of Lawyers.